Process Option - Display Map

---

When you execute the DDSMView, the control pannel(see below) will be displayed on the left side of DDSMView. The map image has been reduced by 30 times from 21 micron images. The Map Image is clickable. By clicking on the image with the left mouse button, a white rectangle will be shown on the Image Map and DDSMView will display the corresponding region on the Main Drawing Window at full resolution. This allows you to go directly to the image location you want to view. The Full Case is combined image from 4 different images. It gives a user better idea about a case.

	.___________.
	|     |	    |
	|LMLO |RMLO | 
	|_____|_____|
	|     |	    |
	| LCC | RCC |
	|_____|_____|

It is not clickable.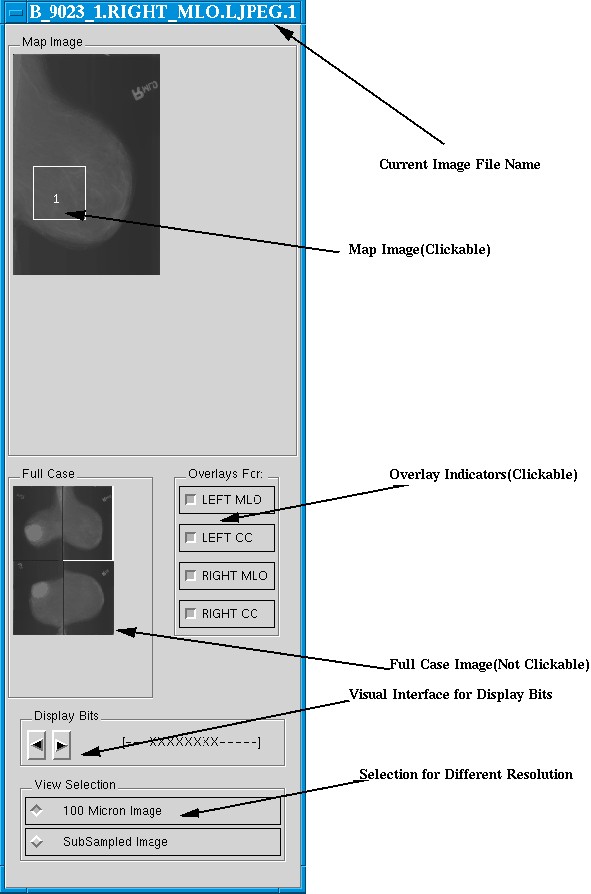 The Visual Interface for Display Bits will provide a user an easier way of shifting bits along the 16 bits. Please refer the Window Level option from the main menu. At the bottom of the Control Pannel, there is a selection of image display on the different resolutions. Default selection is a 42 Micron. 21 micron will be activated only if a user has 21 micron images. Subsampled image can be activaed if a user generated reduced version by subsampling. Please refer the Subsample Image option from the main menu.
Note: The selected image filename is shown on the title bar.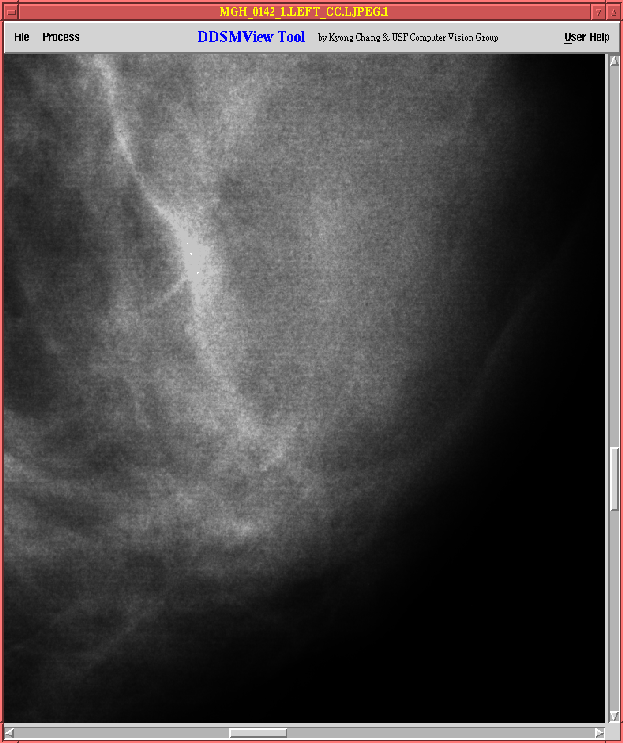 Return to the Main.