My group is involved in research projects in the following areas:

A major tool of our group's work is computing, including use of the high performance computing clusters administered by USF Research Computing. We also do field and laboratory work for measurement and analysis of air pollutants. Coming soon - information about our new shared environmental laboratory facilities in Interdisciplinary Research Building (IDR 107).

Prospective Students:
I seek qualified and motivated graduate students for study of air quality related research topics. I am specifically interested in students with undergraduate degrees in technical fields (i.e. engineering, computer science, chemistry, mathematics, statistics). Students may apply for a MPH, MS, or PhD degrees in Environmental Health, through the Department of Environmental & Occupational Health, or Masters a or PhD in Environmental Engineering, through the Department of Civil & Environmental Engineering. Prospective applicants should refer to the USF Graduate School admissions procedures as well as requirements specific to the department. Prospective applicants are encouraged to apply for those funding opportunities (College of Public Health Opportunities; College of Engineering Fellowship Opportunities; USF Fellowship; and external fellowship listings) relevant to your degree plans.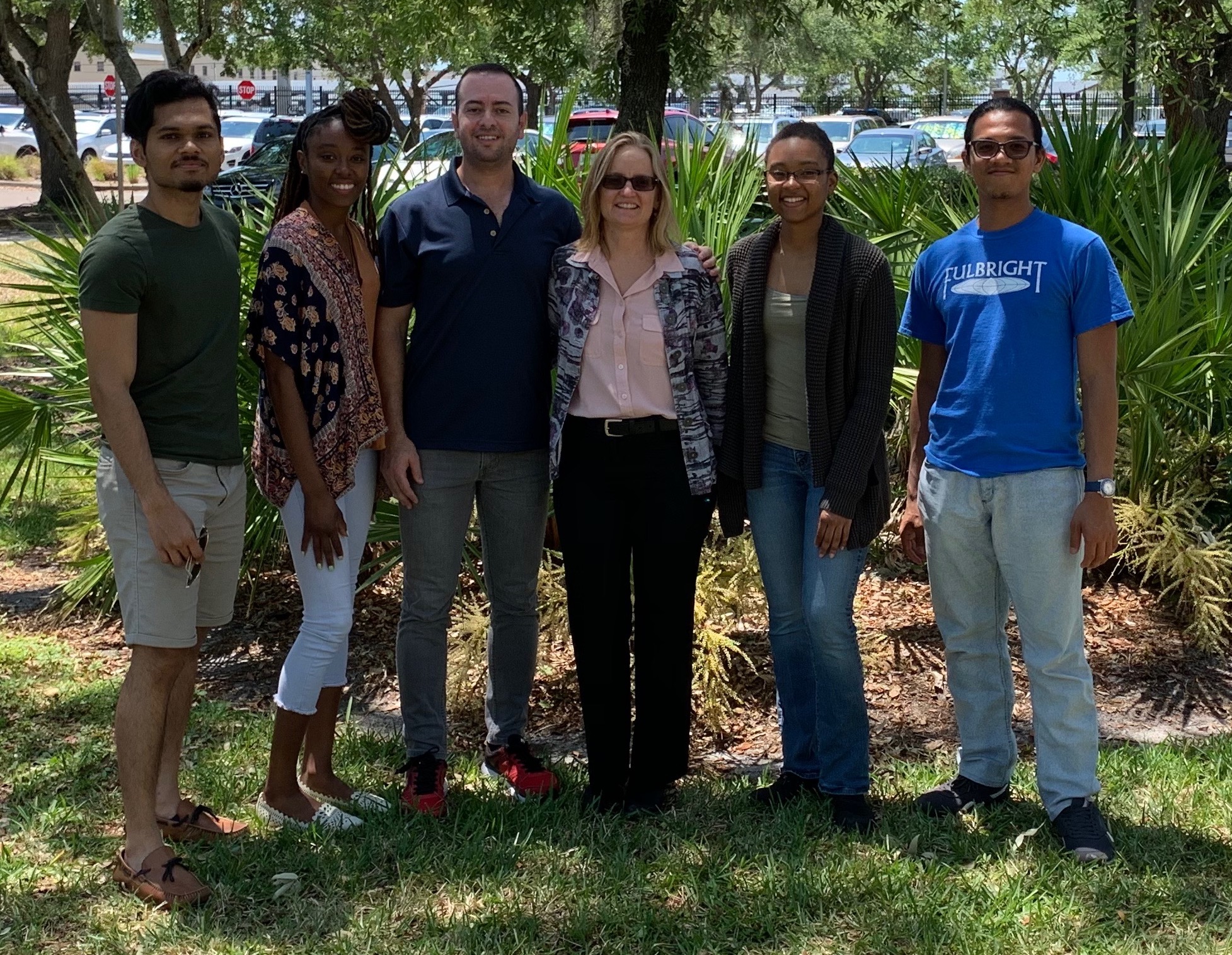 2019 Group Photo (L-R) S. Ramesha, J. Murray, T. Kocak, 
         A. Stuart, N. Martin, F. Rahman