ABOUT THE COURSE
Composites are becoming an essential part of today's materials because they offer advantages such as low weight, corrosion resistance, high fatigue strength, and faster assembly. Composites are used as materials in making aircraft structures to golf clubs, electronic packaging to medical equipment, and space vehicles to home building. Composites are generating incredible interest in students all over the world. They are seeing everyday applications of composite materials in the commercial market, and job opportunities are increasing in this field. The technology transfer initiative of the US federal government has opened new and large scale opportunities for use of advanced composite materials.
---
---
COURSE FORMAT
The content available for the above topics available at this time is in the form of
---
ABOUT THE INSTRUCTOR:
Professor Autar Kaw
A Global Teacher
Autar Kaw is a professor of mechanical engineering and Jerome Krivanek Distinguished Teacher at the University of South Florida. He is a recipient of the 2012 U.S. Professor of the Year Award from the Council for Advancement and Support of Education (CASE) and Carnegie Foundation for Advancement of Teaching. Professor Kaw received his BE Honors degree in Mechanical Engineering from Birla Institute of Technology and Science (BITS) India in 1981, and his degrees of Ph.D. in 1987 and M.S. in 1984, both in Engineering Mechanics from Clemson University, SC. He joined University of South Florida in 1987.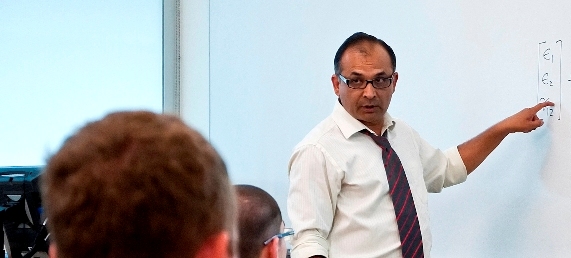 Professor Kaw's main scholarly interests are in engineering education research, open courseware development, bascule bridge design, fracture mechanics, composite materials, computational nanomechanics, and the state and future of higher education.
Since 2002, under Professor Kaw's leadership and funding from NSF (2002-2016), he and his colleagues from around the nation have developed, implemented, refined and assessed online resources for open courseware in Numerical Methods (http://nm.MathForCollege.com). This courseware annually receives more than a million page views, 900,000 views of the YouTube lectures and 150,000 annual visitors to the "numerical methods guy" blog.
Professor Kaw's work has appeared in the St. Petersburg Times, Tampa Tribune, Chance, Oracle, and his work has been covered/cited in Chronicle of Higher Education, Inside Higher Education, Congressional Record, ASEE Prism, Tampa Bay Times, Tampa Tribune, Campus Technology, Florida Trend Magazine, WUSF, Bay News 9, Times of India, NSF Discoveries, Voice of America, and Indian Express.